Bill C-56: Limiting Parole Limits Safety
March 30, 2015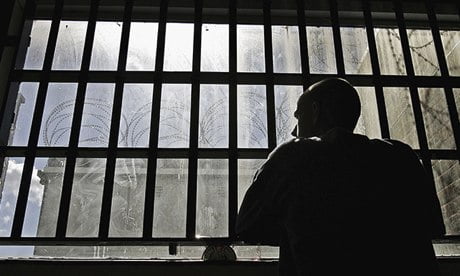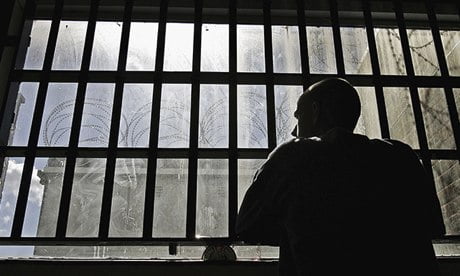 Canada is a country under siege.  Danger is everywhere – if the terrorist don't get you paroled murders will.  Scores of violent criminals are released from prison and left to victimize the innocent. Tough laws are required to rein in waves of crime that plague our communities.
Of course none of that is true.  Crime rates are on the decline and the streets are safer today then when you were in grade school.
But it is election season and the Conservatives continue to grab the low hanging fruit.  So we have another new crime bill – this time to limit statutory release on parole. 
Under Bill C-56, the Statutory Release Reform Act repeat violent offenders will only be eligible for parole – supervised release from prison – six months prior to the end of their sentence (why six months – who knows?).   
The logic behind the new parole bill is seductively simplistic: Why should a violent offender not serve their full sentence?  Are we not safer when violent offenders are in jail? Why should criminal's rights come before those of their victims?
These are the Conservative talking points.  Let's dismantle them.  
Statutory release is a good thing
Currently all offenders are eligible for statutory release after they serve two-thirds of their sentence.  During the last third of a sentence offenders can be released into the community subject to strict conditions and supervision.  This is a good thing. 
Gradual and supervised reintegration of offenders into the community results in lower rates of re-offence.  Parole does not make communities more dangerous, it is what keeps our streets safe.  This is not only the position of expert criminologists but also of the Parole Board of Canada:
Research over many years has shown that offenders are more likely to become productive law-abiding citizens when they have been returned to the community through conditional release (parole) than when they stayed in prison until the end of their sentence.
OK, reintegration is a good thing, but it shouldn't be automatic – right?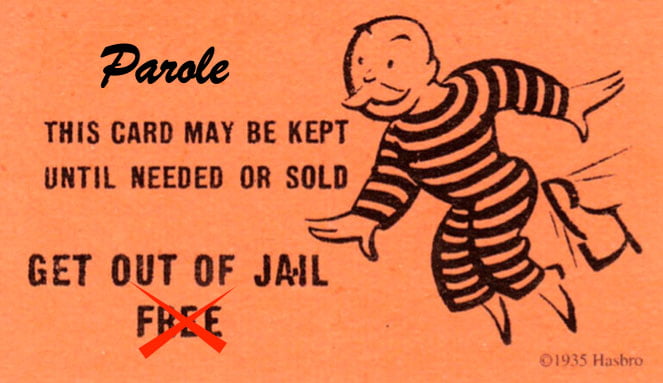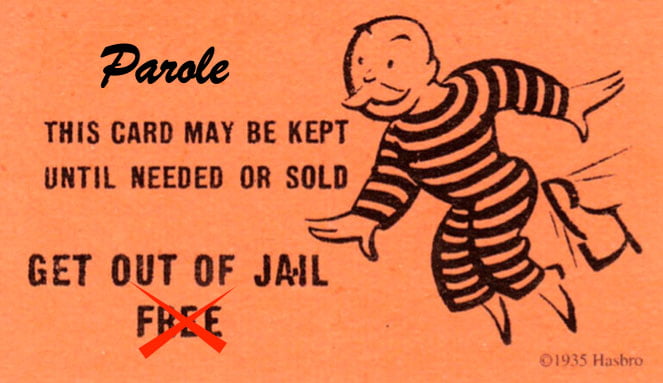 Statutory release is not automatic 
Before any violent offender is released the Correctional Service of Canada must review the offenders case.  If there is reason to believe future violence is likely, statutory release can be denied. 
"CSC case management teams systematically review eligible cases prior to statutory release and refer to the parole board those who present a risk of violence or serious drug offending. Those with a demonstrated history of and potential for violence or serious drug offending can be detained in custody by the parole board until the end of sentence."
— Jean T. Fournier (Deputy Solicitor General), Sub-Committee on Corrections and Conditional Release Act, 1999
So violent offenders are not being automatically released from prison. Offenders who have not completed rehabilitative treatment can be held to the end of their sentence. Dangerous individual are not blindly being set free.
Violent offenders on parole reoffend infrequently 
Of all the violent offenders granted statutory release from prison only 1.5 per cent go on to reoffend violently.  And this number has been decreasing.  
Limiting the supervised release of these offenders is however a good way to increase the risk of violence. Again, take it from the Parole Board: 
When looking at the readmission rate for a violent offence, offenders released at warrant expiry (end of sentence) were ten times more likely to return to a federal institution because of a new violent offence than offenders who completed their sentences on full parole.
So the Conservatives plan could – and likely will – increase recidivism.  It will also be costly. Spending on federal corrections has hit $2.7 billion – an increase of about a billion dollars since 2006.   It costs $117,788 to jail a man for a year. 
Under the Conservatives' new bill violent offenders who would have been screened for dangerousness and gradually reintegrated will now wait out their sentence in increasingly overcrowded prisons.  
There has been no new funding announcements for addition bed spaces or rehabilitative programming. But all of this is not really about community safety or rehabilitation – it is about electioneering.
In 2012-2013 92 offenders (not all of whom would be captured by Bill C-56) committed a violent offence while on statutory release.  The simple solution – Harper's solution – is to deny the chance of early release to all violent offenders – damn the consequences (in typical fashion the government has not provided any research or evidence to justify the effectiveness of the new law). 
The more effective solution would be to recognized the benefits of gradual reintegration and devote resources to rehabilitation and community supervision.
But nuanced policy does not lend itself to fundraising and does not play well in the run up to an election.